Social conservatives have taken control of Brazil's Congress and are trying to reverse marriage equality and other progressive victories. BuzzFeed News' Lester Feder reports from Brasilia and Rio de Janeiro.
Posted originally on Buzzfeed News on April 11, 2015, at 12:42 p.m. ET
BRASILIA — A group of hard-faced young men marched military style through a cheering crowd, giving straight-armed salutes. "Thank the Lord, we are here today ready for battle, and determined to serve you — We are Gladiators of the Altar," they declared, in a video that went viral in February.
The video wasn't a clip from an army training exercise or propaganda for some sort of militia. According to the Universal Church of the Kingdom of God, which posted the video, the Gladiators of the Altar program essentially amounts to a Bible study class for at-risk young men. The video, posted in February by a Universal Church in the northern coastal city of Fortaleza, got around one million views in the 24 hours before the church took it offline, following widespread uproar.
The video caught fire in part because it embodied the ideological battle now playing out in Brazil's capital. Backed by the country's rapidly growing evangelical population, a large number of religious conservatives won election in October as part of a broad conservative coalition that now controls Congress. They have taken office bent on reversing recent gains for LGBT rights, including a 2013 decision by a judicial panel that established marriage equality nationwide. Progressives have struggled to draw public attention to the implications of the vote, in part because even President Dilma Rousseff — who supports LGBT rights — courted evangelical support for her reelection.
"The photo is shocking," wrote Brazil's only out gay member of Congress and best-known progressive standard bearer, Jean Wyllys, in a long comment on an Instagram post of the Gladiators. The threat of "religious fundamentalism" has gone ignored as Brazil's major parties have scrambled for the votes of conservative evangelicals who now make up more than 20% of the population, he wrote. This "Christian fundamentalism" is every bit as dangerous as "Islamic fundamentalism" in the Middle East, and now threatens "individual liberty, sexual diversity, and secular culture" in Brazil, he said.
"When will we wake up to the true nature of the monster emerging from the lake," he asked.
The Gladiators' militaristic march became such a lightening rod partly because the Universal Church already casts a large shadow over Brazilian politics. Founded 37 years ago and headquartered in São Paulo, it is one of South America's fastest growing denominations and now claims well over 8 million adherents in Brazil and millions more in countries including Argentina, Angola, and the United States. Its founder and patriarch, Edir Macedo, subscribes to a kind of "prosperity theology" that suggests the faithful are rewarded with wealth and encourages believers to give large gifts to the church. He has amassed a personal fortune estimated to be more than $1 billion while head of this growing religious empire. Much of that comes from his ownership of Brazil's second largest television network, Rede Record.
Rumors persist that he controls the Brazilian Republican Party, a small party created in 2005 under the leadership of his nephew, Senator and Universal Church bishop Marcelo Bezerra Crivelli. The party, however, officially maintains it is independent and secular. (Through a spokesperson, Macedo declined to be interviewed for this story.)
The Brazilian Republican Party won 21 seats in last October's election, almost all of whom are reportedly Universal Church members. They are among the more than 80 evangelicals elected to Congress, a gain of around a dozen over the previous congress. An informal grouping known as the "Evangelical Bloc" now forms the backbone of a newly emboldened social conservative faction.
"I think we have the most conservative congress yet," said Deputy Alan Rick, a freshman from the Republican Party who was tapped to lead a 330-member "Family Front." In an interview with BuzzFeed News, Rick said that the Front was organized in part to block a nondiscrimination law known as the law to "criminalize homophobia." This law was a long-standing priority for LGBT rights advocates because Brazil has one of the highest reported rates of anti-LGBT hate crimes in the world. (The human rights arm of the Organization of American States counted 347 assaults or murders of LGBT people in Brazil in the one year period ending March 31 of 2014 alone.) The Front also hoped to pass its own legislation giving protections to fetuses from the moment of conception, potentially expanding Brazilian law that limits abortion only to cases involving rape or if it is the only way to save the mother's life.
"When will we wake up to the true nature of the monster emerging from the lake?"
Many progressives are stunned to find a Congress that not only has a larger number of social conservatives, but also has stronger factions allied with the military, police, and cattle-ranching interests — a conservative coalition known as the "BBB Bloc" for bibles, bullets, and bulls. This majority is painful for them because widespread 2013 protests against economic inequality had raised hopes for a progressive election wave. But this failed to materialize, and the progressive favorite for president, environmentalist Marina Silva, finished third after she backtracked on support for LGBT rights and made other other concessions to the right to appeal to evangelicals and other conservatives.
Warning cries from progressives about the threat to LGBT and women's rights have fallen on deaf ears, in part because of a sprawling corruption scandal involving the state oil company, Petrobras, that threatens to bring down the Rousseff government.
In March, investigators named 49 politicians suspected in a kickback-for-contracts scheme. Rousseff, who oversaw the company for many years as a member of the board of directors and as minister of energy, was not named and has denied any knowledge of wrongdoing while she ran the company. But there have been large-scale protests calling for her impeachment.
One of those named by investigators is Eduardo Cunha, the president of Congress's lower chamber, the House of Deputies. Cunha has still managed to eclipse Rousseff as the most powerful politician in Brasilia. In one emblematic episode, he got Rousseff's administration to oust the education minister and then announced his firing from the House floor before the administration had time to prepare a formal announcement.
Cunha is an evangelical who thumbed his nose at progressives when he took office by proposing bills to create a "Hetero Pride Day" and to criminalize "heterophobia." He also told abortion rights supporters they would "have to go over my dead body to vote" on legislation to decriminalize the procedure. Brazilian political observers routinely compare him to House of Cards's Frank Underwood, a comparison Cunha told one newspaper he dislikes because Underwood "is a thief, gay, and a cuckold."
Through a spokesperson, Cunha declined to speak with BuzzFeed News.
Social conservative lawmakers said they were feeling bullish under his leadership.
Marco Feliciano is a megachurch leader and gospel singer who was elected to the House from São Paulo state in 2010 and won reelection in 2014 with the highest number of votes of any evangelical member of Congress. In his words, Cunha "is a political genius." Feliciano is known as one of the most bombastic of Congress's social conservatives. In 2013, after winning the chairmanship of the House human rights committee, he tried to advance a bill reversing a ban on mental health professionals practising "conversion therapy" to make gay people straight. When the outcry against his chairmanship began in the spring of 2013, Feliciano said even members of his own party wanted him to step down, but Cunha told him to hang on.
"You'll get a political gain out of this," Feliciano said Cunha told him. "You'll be a symbol to any Christian running for office."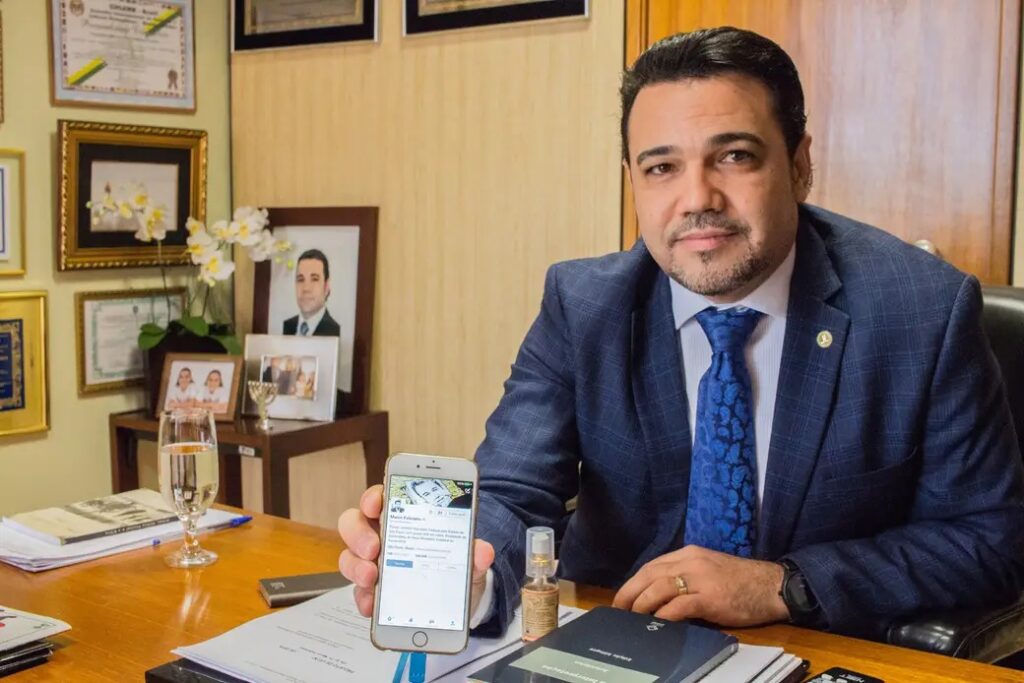 The proposal that most worries social progressives in Cunha's Congress is a new family code. The bill's opponents view it primarily as a way to undermine a 2013 decision by a judicial panel that established marriage equality nationwide. If the bill passes, "the LGBT family will lose the legal protection of the state," said Wyllys, the out deputy.
Wyllys and many others on the left complain that churches have an unfair advantage in the political arena: their earnings are tax exempt, even when they come from church-owned businesses that have nothing to do with worship. Many deputies are also stars of religious broadcasting or well known gospel singers, and their publicity gives them a leg up.
The chairman of the committee writing the family law, Sostenes Cavalcante, is a prime example of what they complain about. His third largest source of campaign funds is one of Brazil's wealthiest and politically influential religious leaders, Pastor Silas Malafaia of the Assembly of God Victory in Christ Church in Rio de Janeiro.
Cavalacante could not be reached for comment after several attempts by BuzzFeed News. Campaign financial records, show Malafaia contributed $31,000 to Cavalcante's campaign via his Gospel Central publishing company in 2014 with an additional $17,000 via Malafaia's brother. Malafaia's endorsement alone carries tremendous weight: when he tweeted a demand that Marina Silva retract LGBT rights language from her presidential platform last August or lose his potential support, she cut it immediately.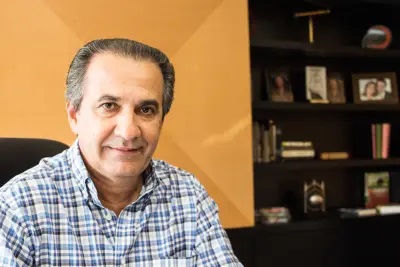 During an interview at his church in the western part of Rio de Janeiro, Malafaia disputed that he and other evangelicals were using the political arena to go after LGBT people. They are simply fighting back against a movement he said wanted to send them to jail for practicing their religion.
"Gay activism is the most intolerant movement of postmodernity," Malafaia said.
Malafaia, also a licensed psychologist, said he's faced four unsuccessful suits by LGBT activists trying to have his license revoked, and said the anti-homophobia law was simply an attempt to "censor" churches.
"Soon they will make a law to forbid us to preach in our churches against practices we don't believe in," Malafaia said. Recent proposals in Brasilia such as a bill to allow minors a path to legal gender reassignment, he argued that evangelicals were fighting against "the state overruling the family," a kind of "cultural Marxism" that will "destroy family and society and civilization."
The only thing that's changed in this Congress, Malafaia said, is that "Congress represents people's ideology and thinking."
"Gay activism is the most intolerant movement of postmodernity"
At base, Malafaia argued, Brazilian politics are changing in line with Brazil's population. Census data shows that evangelical protestants now account for more than 22% of Brazil's population, up from around 10% in 1991. (About one-third of these belong to Malafaia's denomination, the Assemblies of God.) The rate of growth is staggering that many demographers believe that a country that was more than 90% Catholic in 1970 could soon be majority evangelical. This could lead to a continuing decline in support for marriage equality; polling data shows that only 25 percent of Brazilian protestants support marriage equality as opposed to 51 percent of Catholics.
"That's where our power comes from," Malafaia said. "We are more than 50 million — 50 million evangelicals who go to church." And unlike other politicians, he said, "evangelicals do not separate the church and practical life."
His opponents see something much more sinister: an alliance between social conservatives and those who are nostalgic for Brazil's dictatorship, which only fell in the 1980s. For them, the most emblematic evangelical leader is Deputy Jair Bolsonaro, who infamously said in 2011 that he would rather one of his sons "died in an accident" than to be gay. Bolsonaro also recently proposed a bill that would name the waters off the Brazilian coast the "President Medici Sea" after Brazil's former dictator.
"We live a crisis moment in Brazil," said Erika Kokay, a deputy who represents Brasilia in Congress and is a progressive stalwart on the Human Rights Committee. "The fundamentalist bloc is making arrangements with other conservative blocs in Congress … That's a fascist logic."
Alexandre Orrico and Olivia Florencia contributed to this report.